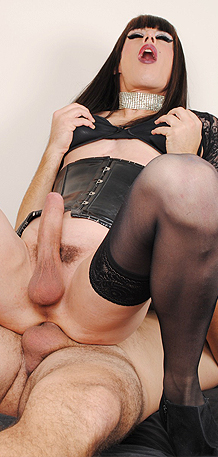 Custom Videos
Do you enjoy seeing me in my videos online?
Do you enjoy the many different characters that I embrace and play around with?
Do you have an idea or a script that you just WISH I would do?
Do you have a specific script or theme you want me to act out?
Do you want to be in your own porno?
Well I love what I do, and as you may be aware I produce some of my content in-house. I absolutely love to create and film, and am constantly thinking up creative storylines.
There are some things you may not be aware of:
- I am an avid actress. I have been since I was a child;
- I write short fictional erotic literature. Although previously as ghost author, more recently I have been crediting it to my name;
- I have produced custom videos for clients over the past year, these have ranged from 20 minutes to 2hours (an epic!!! one of my proudest!).
I am available for custom video shoots. This is regardless of wherever in the world you are based as I can email them to you upon completion or send a hard disc. Great if you cannot make it to England to meet me in the flesh!
As an indicator here are some of the things that I will consider for custom shoots:
Aliens
Ball-busting
Boots or high heels fetishes
Chastity play -Cigar fetishism
Clothing modelling
Cock and ball torture
Corporal punishment
Cuckold husband scenarios
Dom/sub play to hardcore (legal only)
Fantasy women
Glove fetishes
Lingerie or costume fetishes
Mythical creatures and demons
Pantyhose modelling and tease
Soft girl/girl play
Specific fetishism (belly-button, lipstick, fingernails etc)

Traditional punishment
Vampirism
Watersports
Anal Sex
Big Black Cocks
Forced-Bi
Forced-Fem
Uniforms
Blackmail
Fun
Feminisation
Fur
Heavy Makeup
Humiliation
Nylons
Spanking

Role Play
Sex with TV/TS
Shemales
Sissies
Transvestites
Transsexuals
TV Dommes
Breath Play
Spanking
Office Sluts
Photo Sessions
Schoolgirl
Secretaries
Strap-on with females or males
Superheroines
This list is not exhaustive or limiting so please don't limit yourself when coming up with ideas. You can either email a script or we can discuss an idea you have and flesh it out.
Please note though that my custom shoots start from:
£50 for a birthday or "wishing something" clothed video
£200 for a solo 20 minute clip
£500 GBP minimum for an interactive 1 slave shoot
If involving other TS, Mistresses or fetish performers then a quote above these figures will be ascertained from the performer..
The turnaround time is 2 weeks or more depending on how complicated the script / scenes are. Should you also have a specific outfit or set of props for me then please allow time for these to arrive in the post. Furthermore if you require other models you will need to allow for their availability and budget for their booking rates. All the performers on my site are available for shoots as well, but as I am a professional model I also have access to a wide array of professional fetish models within the UK. I will not engage in email tennis prior to your deciding whether you want a custom shoot or not. Email me your inquiry briefly and I will let you know if I can complete your request.
I look forward to working with you!!!
*NB* Mistress Zoefuckpuppet reserves the right to use the content from any custom shoot on her website for member's video clips or streaming. Unless the content is so specific as to be deemed to have no commercial value. Should you wish for exclusivity for your custom content please make me aware of this from the beginning. The price for the work carried out will rise to reflect this.
Members can email me using the 'Contact Me' section above xxx
---